Hyde & Company's character trait to practice for the month of October is DEPENDABILITY
Everyone needs somebody they can depend on - This goes double for business partnerships. We would all rather work with dependable people than to feel unsure about important matters. We are forever grateful to our clients that show their faith in our ability to resolve their most important tax, audit, accounting and accounting issues each and every year. That being said...we are always looking to improve. Dependability is the most important character trait we must possess, so we hold it to the highest standard. This month we will be looking to do just that by highlighting these points:
1. BE CAREFUL WHAT YOU PROMISE
Recognize each situation as unique & recognize the seriousness of giving your word.
Why is it important to be honest about what you can deliver & when?
What are some questions you can ask to clarify the expectations others have of your task?
2. GET IT DONE
Break down each task...Don't procrastinate...Finish the Job.
Recognize the value of being a person who keeps his or her word & what the impact could mean in a "bigger picture" situation.
3. COMMUNICATE
When it looks like you might miss a deadline or not keep a promise, address & communicate the issue to all involved parties ASAP.
Why is it important to let others know when you can't make the deadline?
Why is it important to be a person that others can trust?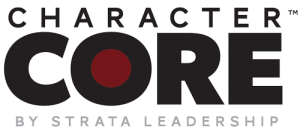 The information above was provided by Strata Leadership. Visit the their website to learn more about their development program for businesses used for building teamwork, improving communication and developing leaders.