Nancy K. Hyde, CPA, CVA, CEPA
CEO, Managing Shareholder
nhyde@hccpas.net
Nancy is an Oklahoma City native and earned a B.S. in Accounting from the University of Central Oklahoma. She passed the CPA exam at first sitting in May 1975. Before opening her own accounting firm, Nancy worked as an auditor for the IRS, Tax Supervisor at the International Accounting Firm of BDO Seidman CPAs, CFO for Noble Operation, Inc., Senior Tax Manager at the International Accounting Firm of Grant Thornton CPAs, and at The US Bankruptcy Court as a Court-Appointed Panel Trustee and Examiner. Recently she became a Certified Exit Planning Advisor in 2016. In 2002, Nancy founded and established Hyde & Company CPAs in Oklahoma City and has since acted as the President/CEO of the company.
Nancy has published articles and taught seminars for various small business organizations, CPA Societies and other professional groups for many years. She has over 30 years of experience as a CPA working with individuals, small businesses, and closely held companies providing solutions in tax planning, business consulting and valuation, succession & strategic planning. She was recognized in 2017 as one of the Ladies In The News by the Oklahoma Hospitality Club, and, as one of Oklahoma's Most Admired CEO's for 2016 by the Journal Record. In 2003 and 2010, Nancy received the Journal Record's Woman of the Year, and in 2013 was inducted into Circle of Excellence. She is actively involved with the Oklahoma Society of CPAs on the Small Firms Committee and is a past President, Vice President, Director, Secretary and past Chair of the Taxation Committee and the Nominations Committee. Nancy continues to serve as commissioner of the Oklahoma Securities Commission, treasurer and board member for IEEW Peace Through Business and OKC Ballet, and, serves on the Finance Committee for YWCA. She is an Accounting Program Advisory Committee Member for OSU-OKC, and Accounting Advisory Board Member for UCO.
Nancy's other current memberships include: The American Institute of Certified Public Accountants (where she was a member of the Tax Executive Committee), the governing body of the AICPA Tax Division, American Women's Society of CPAs, National Association of Certified Valuation Analysts, the International Women's Forum - Oklahoma Chapter, and the Women's Presidents Organization.
Lou Davis, CPA, CFSA, CGMA
Senior Audit & Accounting Manager
ldavis@hccpas.net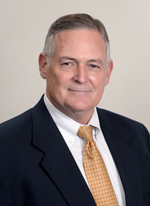 Lou earned his B.B.A. in Accounting and Financing from the University of Oklahoma in 1973, and passed the CPA Exam in 1974. He is also a Certified Financial Services Auditor (CFSA) and a Chartered Global Management Accountant (CGMA). Lou has worked for the international accounting firms of KPMG and Ernst & Young in Oklahoma City, and in the Los Angeles and Dallas offices of Deloitte & Touche. In addition to his public accounting experience, Lou has many years of financial institution experience as a CFO and Treasurer for Oklahoma financial institutions. His industry experience also includes positions as Director of Internal Audit postitions for public companies in Indiana and Texas. He has worked for the Dallas offices of the FDIC and the U.S. Government Accountability Office in management positions, and his consulting experience include senior positions with Accretive Solutions and Jefferson Wells, also in Dallas. Lou has also served as a Proforma Team Leader for C.D. Mitchell & Co. and assisted the FDIC in 30 bank closings.
Upon returning to Oklahoma City several years ago, Lou became affiliated with Hyde & Company and currently has responsibility for the audit practices of the firm. He has been a member of the AICPA and the Oklahoma Society of CPAs for over 40 years.